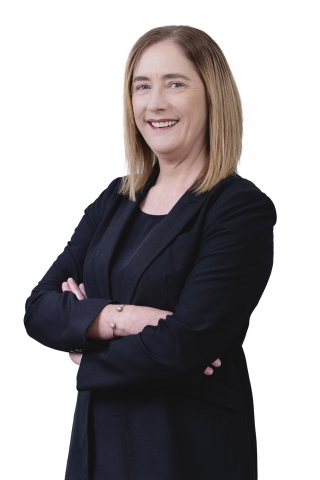 JACINTA KELLY WITH JMRE SINCE 1999, OVER 24 YEARS OF REAL ESTATE EXPERIENCE
Hi, my name is Jacinta Kelly and a Director and the Licensee In Charge at JMRE.
I started working in real estate sale as a receptionist in 1997. From then I have worked and supervised staff in Property Management, Sales and administration. I have met so many amazing people during my career, and created some life long relationships, with sellers, buyers and Landlords.
I have been a Kooringal local since I was 2 years old. I have witnessed Wagga grow from a regional town to a thriving regional centre, and I love being part of the fantastic Wagga business community.
I can't wait to see the progress of our town in the next 10 or so years. With both my adult children having finished their education, my husband Jason and I now have more time to travel Australia in our caravan.
What Jacinta's colleagues say about her: Dedicated, Reliable, Resourceful, Hardworking, Intelligent, Experienced Team Leader, Loyal, Highly Organised And Professional
What Jacinta's clients say about her:
Prakash & family: "Jacinta has been very helpful in the process"
Zac & Kylie Johnson: "You are so amazing to work with and nothing was ever a hassle"
Gemma & Alex Boutross: "Very helpful, positive experience, customer service was exceptional, always willing to help when required"
David Seow: "The entire process from start to finish was handled expertly by Jacinta and her team, they're a dream team to work with!"
Mark Asemba: "Thank you Jacinta for all your help with finding my new home. I am so grateful that you emailed me first about this property"